Seven activists were arrested on Tuesday, April 30, while demonstrating outside Senator Chuck Schumer's office, demanding that he sponsor a Green New Deal Resolution. "In its current form, the Green New Deal is a four-part stimulus program that promises to shift the country away from fossil fuels and toward 100 percent renewable energy by 2030, while creating thousands of living-wage jobs focused on the required economic and social mobilization," writes Gothamist.
The Intergovernmental Panel on Climate Change (IPCC) reported, in October 2018, that if greenhouse gas emissions continue at the current rate, the atmosphere will warm up by as much as 2.7 degrees Fahrenheit (1.5 degrees Celsius) above preindustrial levels by 2040, inundating coastlines and intensifying droughts and poverty.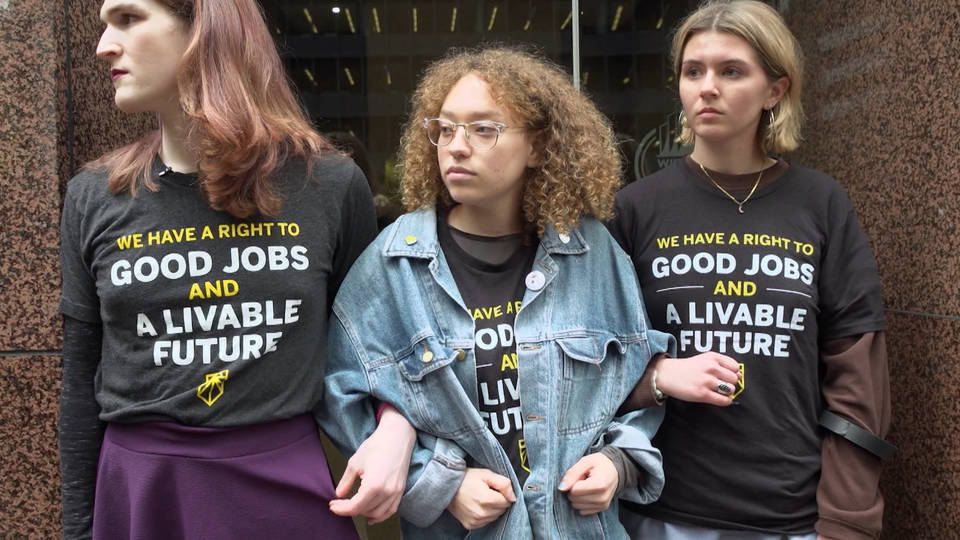 Watch our coverage of the climate change and learn how you can join the Sunrise Movement.